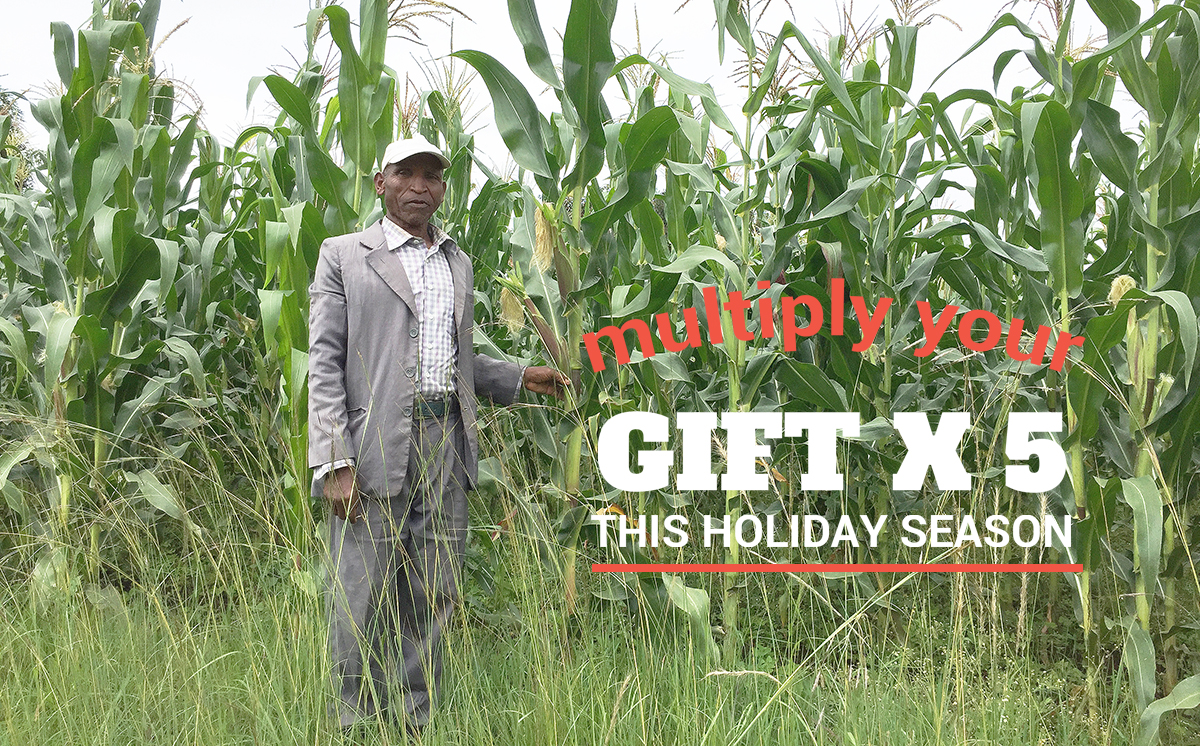 Help farmers in Ethiopia this holiday season and see your gift multiply x 5.  
Today, every $1 you give to help a farmer in Ethiopia turns into $5, thanks to a matching grant from the European Union.      
Kusa Godaye lives in a region of Ethiopia where farmers can lose an entire year's harvest because of drought. When this happens, families go hungry or they rely on food aid. Your gift gives hardworking farmers like Kusa the tools and knowledge they need to break the cycle of poverty and hunger.
This holiday season, help farmers grow bountiful crops to feed their families and earn a living. 
Your gift of $40 becomes $200
Your gift of $75 becomes $375
Your gift of $100 becomes $500
Please give today and maximize your donation by selecting Ethiopia in the dropdown menu.     


If you would like to make your donation by phone, please call 204 786 1490.
If you would like to mail your donation, please make cheque payable to iDE Canada and send to 
iDE Canada
9 Higgins Avenue
Winnipeg, Manitoba
R3B 0A3
If you would like to donate mutual funds or securities, please visit this link to Canada Helps and type iDE Canada in the search field.