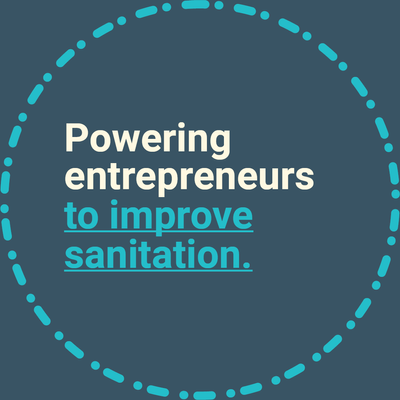 Every day, approximately 1,400 children under the age of 5 die from diarrhoea, which they contract because they lack access to clean water, adequate toilet facilities, and hand hygiene. These basics are not only critical for good health but also strong local economies and communities. Friends and supporters of iDE know that markets are a powerful means to deliver real and lasting solutions that are affordable and relevant to the people we serve. Your support allows us to use human-centered design principles to understand the needs and aspirations of our customers and develop solutions that work for them. Solving this daunting public health challenge also requires building networks of local businesses and entrepreneurs, creating demand, and offering financing and subsidies that ensure everyone can access the services they need.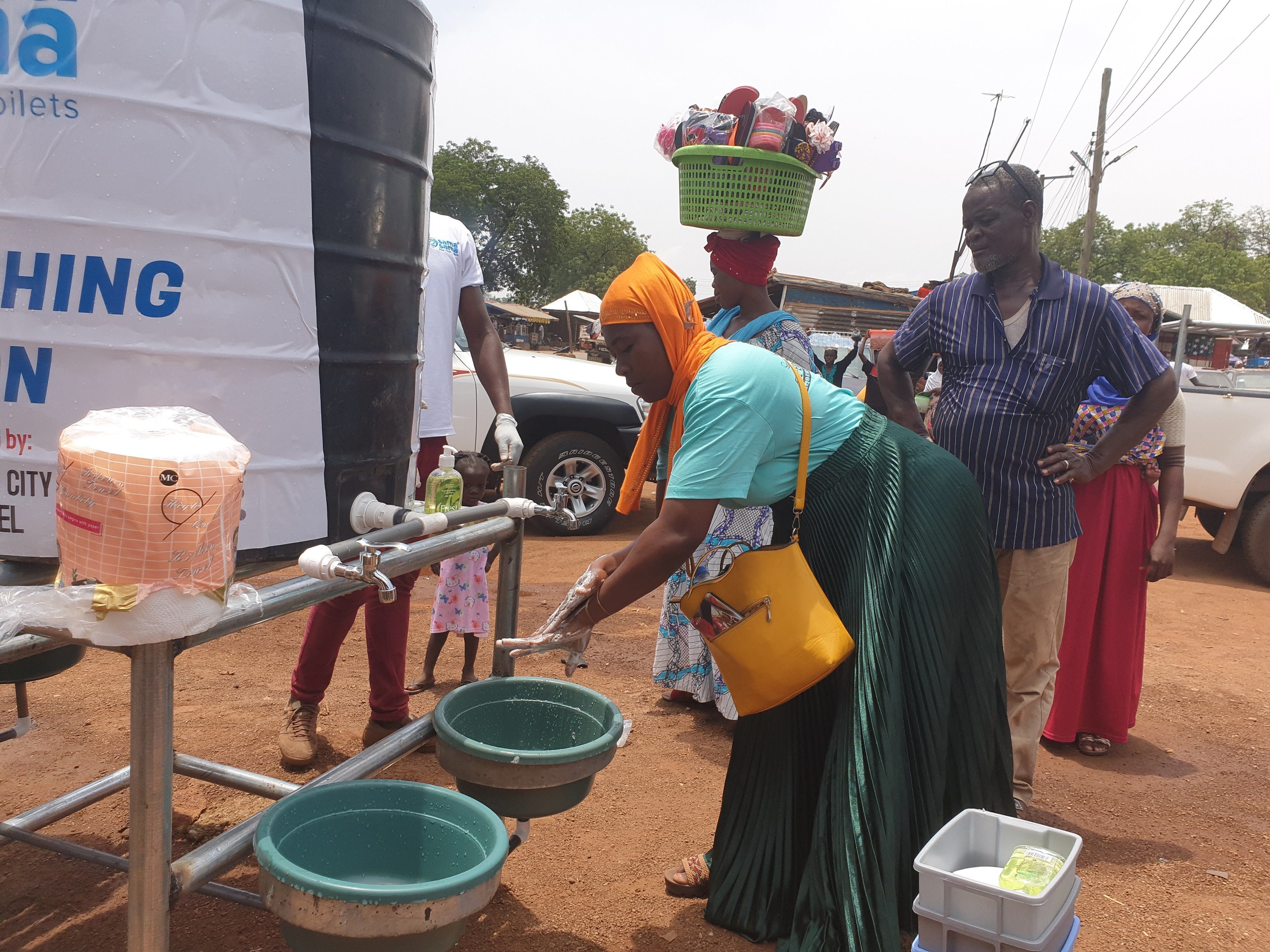 How many times a day did you wash your hands in 2020? Hand hygiene was one significant focus of efforts to contain the spread of COVID-19. As the pandemic hit Ghana, iDE's Sama Sama sanitation team realized that very few people had access to any means of washing their hands in public areas. Thanks to your support and emergency funding from the Government of Canada and the Manitoba Council for International Cooperation, the team was able to respond quickly, setting up over 60 handwashing stations in various centres in northern Ghana. Along with soap and water, the stations served as focal points for communicating factual information to counter the spread of rumours and misinformation. The team also ran a series of fact-based radio spots to ensure that people had the information they needed to protect themselves and others.
Despite a temporary pause in toilet sales, the team was able to safely restart promoting and selling Sama Sama toilets. While already an urgent issue due to the pandemic of childhood deaths due to diarrhea, having a toilet at home became even more essential during lockdown.In December, Global Affairs Canada extended support for the sanitation program for another two years, allowing the team to develop and deliver new services to collect and safely dispose of fecal waste in rural areas.

---
WORLD'S FIRST IMPACT BOND FOR SANITATION 
iDE has launched the world's first Development Impact Bond for sanitation. This is an innovative way for governments to pay for outcomes that are in the public interest - in this case, improved public health through the widespread use of improved toilets across rural communities in Cambodia. Our financing partner - the Stone Family Foundation - pays iDE's sanitation team to work with local toilet businesses. As communities reach 100% coverage, USAID pays the Foundation for targets achieved, allowing the work to continue until we have finished the job.
DEEP DIVE IN ETHIOPIA
Your support has helped the iDE Ethiopia team to develop recognized expertise in human-centered design and sanitation markets. To guide a new initiative called Healthy Villages, the team conducted research to understand barriers young people face to start and sustain businesses within the sanitation market over the long term.
NEW PARTNERSHIPS GIVE A CRAP
In 2020, iDE was delighted to secure partnerships with two socially-conscious and irreverent Australian companies. Toilet paper company Who Gives A Crap and Thankyou, a socially-conscious company offering personal and baby-care product lines, have both committed funds to iDE's sanitation marketing efforts worldwide.