Thank you for creating real and lasting change around the world!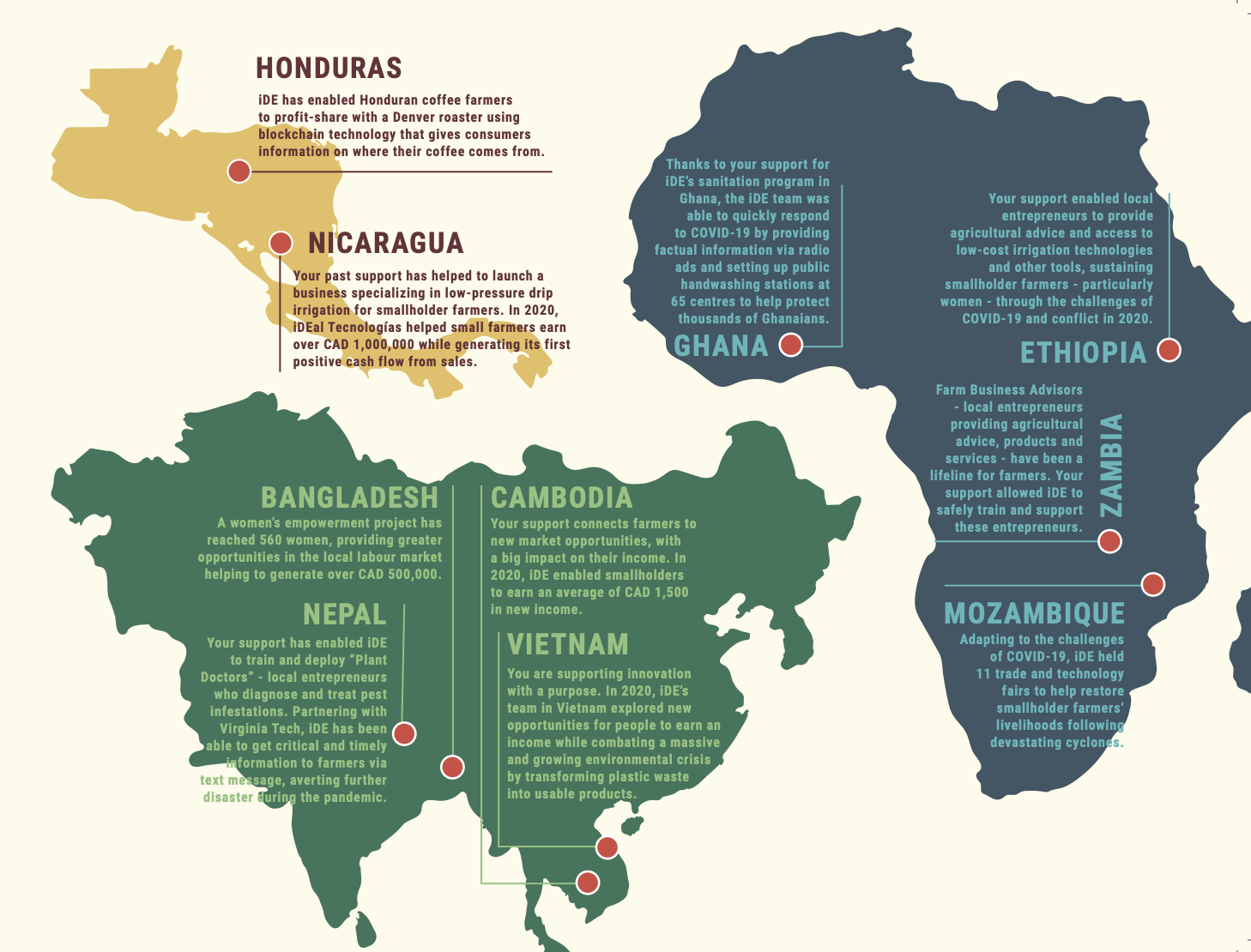 Return on investment measures the impact donors make with each dollar invested in iDE. Across all programs, we commit to a minimum average return of $10 in annual income generated or saved by a person in poverty for every dollar received by iDE.
 13:1 
This past year, iDE teams generated $13 in new income for clients per dollar spent across all programs. 
In recent years, iDE Canada has leveraged donations 2:1 with government grants. Thus, your donated dollar becomes three dollars. And, by powering entrepreneurs, those three dollars generate $39 in new income for those who need it most. That's nearly $40 of impact for each dollar you donated. Thank you!
You may have noticed that our return on investment dropped this year, due to the impact of the COVID-19 pandemic on activities in the field. However, iDE's local teams worked hard to ensure that local communities still received the support they needed and that we continued to generate more than $10 in new income for every dollar we spent on our programs.