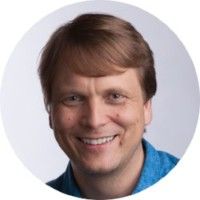 What a year.
As we look back on 2020, we do so with immense gratitude for you - our supporters and partners - who saw iDE Canada and our clients through an incredibly challenging year. The Covid-19 pandemic upended lives and economies across the globe. As is so often the case, those already on the margins due to poverty and social exclusion have been hardest hit. Thank you for standing with those who need it most.
"Pandemic" was not the only 'P'-word that defined 2020. The murder of George Floyd in the U.S. sparked a broader reckoning with Power and Privilege. Here in Canada, that has further intensified conversations around reconciliation and the legacy of colonialism. "Decolonizing development" has also become a call to action for international charities, as we strive to be part of local solutions rather than simply reinforcing injustices that continue to keep people in poverty.
This is a conversation that iDE takes very seriously, and we know you do as well. For nearly 40 years, you have invested in local entrepreneurs, providing training, technology and financial support that enable local problem-solvers to use their creativity, drive and business savvy to deliver real and lasting change. Those entrepreneurs know their own communities and the services and solutions they truly need and value.
We take a business approach to ending poverty not just because it works, but also because it is the right thing to do - putting the voice and choice of our partners and customers at the centre. Our new tagline - "Powering entrepreneurs to end poverty" - celebrates that approach.
As you read this report, please take a moment to reflect on the difference your support has made - powering entrepreneurs to survive and even thrive through challenging times. Thank you for continuing to provide that power to changemakers around the world, enabling people to Prosper on their own terms.
- Stu Taylor, CEO