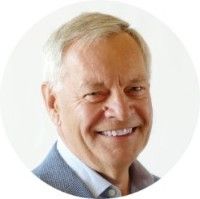 Power is essential to agriculture. Last century, we saw the revolution of horsepower, as machines took on more and more of the work traditionally done by animals and farmers themselves. More recently, we've seen a revolution in data. Knowledge is power, and farmers now have more of it at their fingertips than ever before.
From donkey carts in Somalia and treadle pumps in Bangladesh in our first decade to solar pumps and smartphone applications in our fourth, we have made it our mission to power a revolution for farmers in some of the world's most challenging markets. In my career, I have seen the impact of new technologies and solutions on agriculture here in Canada. In visits to iDE projects, I have also seen the incredible impact of new solutions designed with and for small farmers.
The Covid-19 pandemic has highlighted the importance of powering production with local support and solutions. Many farmers made it through this year thanks to local entrepreneurs, delivering timely inputs and information, powered by your support. I have been so impressed by the dedication and determination of our local teams, working long hours to respond to each new challenge that came their way. And I've been moved by the continued generosity of our supporters through this difficult time.
Thank you for powering entrepreneurs to transform smallholder agriculture, even in the midst of a global pandemic. Your past support built resilience that is helping farmers through the current crisis. Your support today is powering their future.
- Len Penner, Board Chair