Len Penner, board chair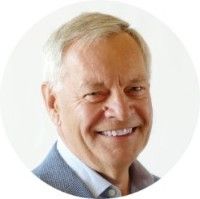 Len Penner has four decades of experience in business and agriculture. While working for Cargill Limited, he held a variety of roles, including president from 2005 to 2013. He spent his career ensuring farmers around the world had the tools they needed to prosper. Len wants to ensure smallholder farmers in poor, rural communities are given these same opportunities.
Introduced to iDE by a friend, Len was inspired by the organization's commitment to solving poverty through business. He has been a long-time supporter and joined the iDE Canada board of directors in 2015. He was nominated to iDE Canada board chair and iDE Global board member in 2017. Now retired, Len also spends his time volunteering with the Robb Nash Project, a not for profit that uses the power of music to encourage positive life choices.