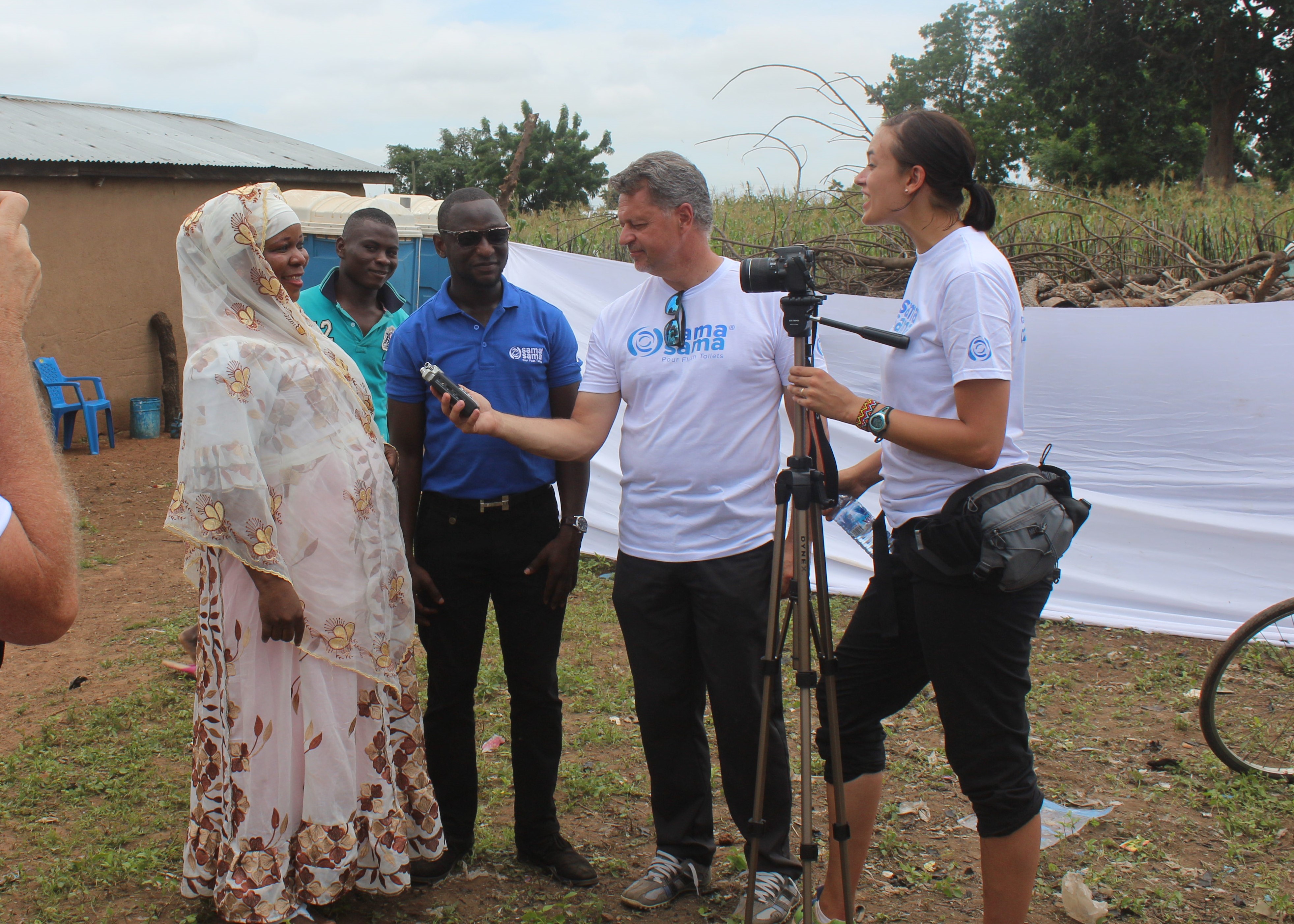 We're looking for a talented database and office administrator

iDE Canada is looking for a multi-talented administrator to run the development and day-to-day management of our donor database (Salesforce) and our office systems. Working for an organization that creates business solutions to poverty, you have the opportunity to support initiatives that are making a real and lasting difference for marginalized people in developing countries.
We need a team member with the administrative talents to support the anticipated growth of our organization. Reporting to the Director of Philanthropy, the successful candidate will use donor data to create reports and work flows. This will help the team build meaningful relationships with our donors and inform the larger organizational strategy. This team member will also keep the office up and running in terms of the phone system, IT and supplies.
If you enjoy building data management systems, creating efficient work flows and plenty of learning opportunities, while empowering entrepreneurs in difficult markets worldwide – this job is for you!
Perks!
Office close to downtown
Free parking
Freshly roasted coffee & steady espresso supply
Flexible hours
If your skills and interests span this range of responsibilities, and you have a passion for iDE's social mission, let us know by sending your resumé and cover letter to hr@idecanada.org by Friday, February 8, 2019.
Job Description
Job: 32 hrs/week, hours flexible
Pay range: $40,000-47,000
Reports to: Director of Philanthropy
Supervises: Interns and volunteers as needed
Relationships: Works closely with other employees, donors, volunteers, suppliers/vendors and board members
Position Summary
The Database & Office Administrator supports the growth of IDE Canada by building, improving and maintaining administrative systems. Reporting to the Director of Philanthropy, this individual balances administration of the iDE Canada office, in-house donor data base management and supports fundraising events.
Essential Duties and Responsibilities
Salesforce and Donation Management
work closely with Director of Philanthropy to optimize Salesforce (used as a donor database) for iDE's needs
ongoing improvement of donor relations work flow and processes
responsible for the day-to-day configuration, support, maintenance and
improvement of our Salesforce platform
maintain seamless integration with online giving
manage ongoing processing of donations and receipting
management of various contact and mailing lists
development and delivery of key fundraising data, analysis and reports
support technical aspects of website redesign and development, including
integration with donor management and giving software
conduct monthly reconciliation of records/transactions with finance department
Event Support
Work with the Director of Philanthropy, CEO and gala committee to support logistics and planning for key donor engagement events and activities, including:
o Ticket and sponsorship transactions
o Inputting guest data
o Attending events and providing support for the execution
o Improve iDE's event planning processes
General Administration
general office administrative tasks such as mail, ordering supplies, answering phones
In coordination with offsite IT consultant, support basic IT requirements for staff (administration of email, google drive, and some light support for hardware/software issues)
Manage phone system
Skills and Requirements
Experience managing data and working with databases. Salesforce experience is an asset, but not required.
Enjoy working with data, making sense of it and turning it into useful information
Be detail oriented and consistently accurate
Values international development work
Customer service experience