Mission
iDE creates income and livelihood opportunities for poor, rural households.
Values
| Poor women and men have the right to a secure livelihood.
| Markets are the most powerful force for significant, widespread and lasting impact on rural prosperity.
| The rural poor are customers, producers and entrepreneurs. 
| We listen to and learn from the people we work with. 
| We value innovation and entrepreneurship. 
| We are results-oriented, aiming for significant impacts for large numbers of people. 
| We strive for economic, social and environmental equity and sustainability.
History
iDE's first project emerged from Gerry Dyck and Paul Polak's visit to a Somalian refugee camp in 1982. They noticed that refugees were carrying supplies by hand or with a very inefficient cart pulled by a donkey. Using abandoned car parts and working with displaced blacksmiths in the camps, they modified the donkey cart, enabling it to carry more weight. They then assisted the blacksmiths with selling these improved carts to other refugees, on credit. By renting the cart, owners could pay back the loan with interest in two and a half months. Five hundred carts were sold, producing more than $1 million of net income for cart owners in one year. This project set the stage for iDE's model for development work—help others help themselves—which remains the cornerstone of our guiding principles today.  
Building on the success of the camps in Somalia, iDE set its sights on Bangladesh where we began marketing treadle pumps to combat the lack of irrigation in the dry season. Treadle pumps are low-cost foot-powered irrigation pumps that suction ground water to the surface. As of 2015, more than 1.5 million treadle pumps have been sold in Bangladesh, creating $1.4 billion in net additional income per year. This income benefits farmers who can now grow crops in the dry season when their land would typically go unused.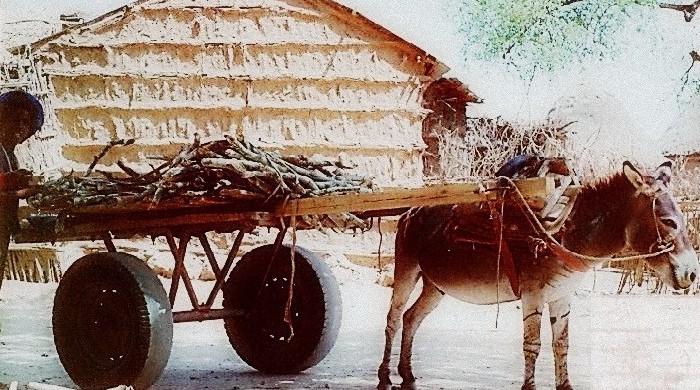 iDE today
iDE's initial successes demonstrated that entrepreneurs were everywhere, including refugee camps in Somalia and small farms in Bangladesh. Over the last three decades, iDE has expanded its footprint to engage with local markets in 11 countries: Bangladesh, Burkina Faso, Cambodia, Ethiopia, Ghana, Honduras, Mozambique, Nepal, Nicaragua, Vietnam and Zambia. Everywhere we work, iDE creates business opportunities unique to the communities we serve. Once we start on a project, we commit to staying for as long as it takes to establish businesses that will prosper.    
Along the way, iDE has learned that the key to market-based solutions to poverty isn't just about technology; it also requires access to markets, financing, capital and a reliable supply chain. Ultimately, success comes from listening to people and using their input to design tailor-made solutions that meet local contexts: social, cultural, political and environmental. In partnership with iDE offices and country teams around the world, we have served over 30 million people so far.