Safe Drinking Water at Home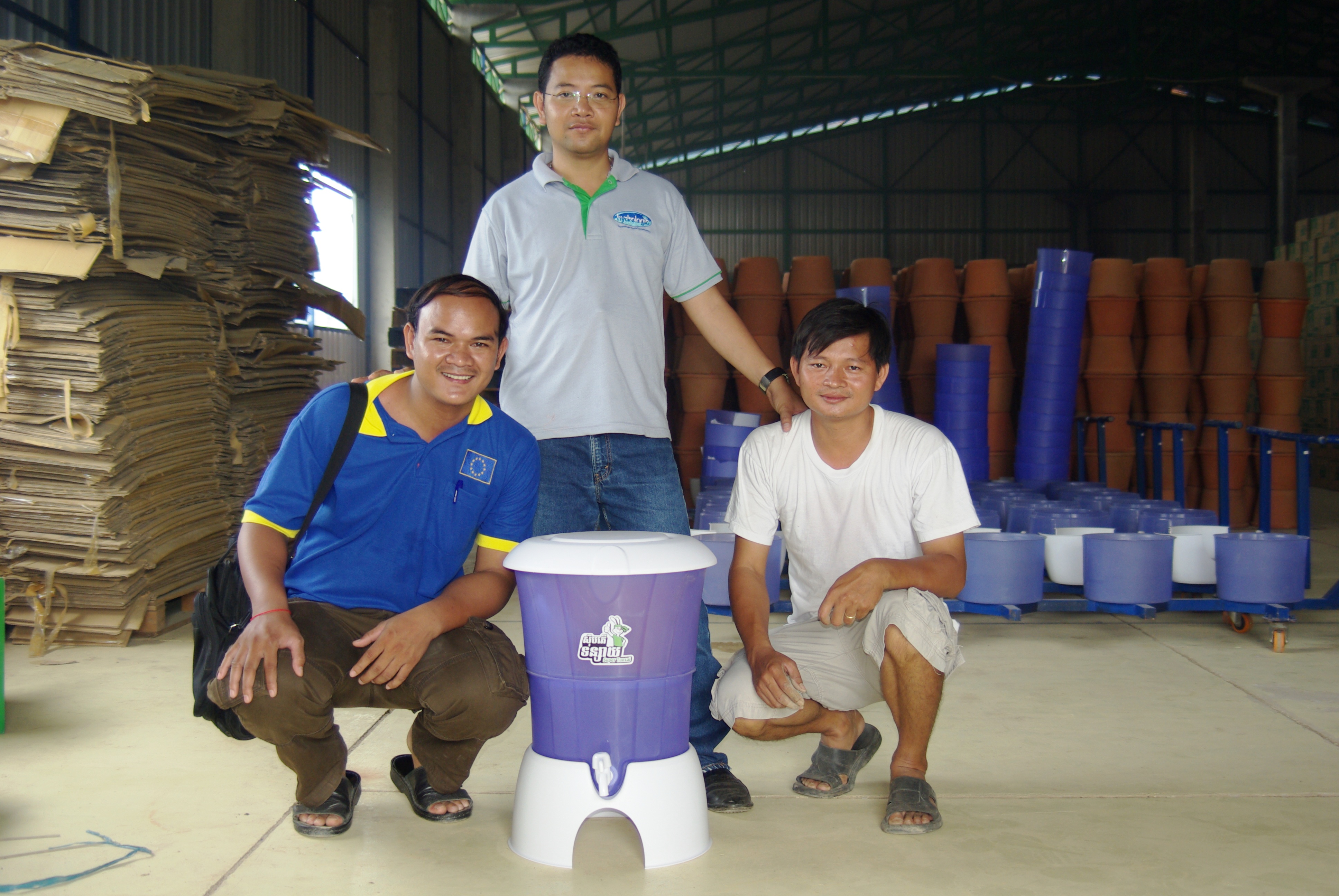 Every year in Cambodia, untreated water and poor sanitation cause an estimated 10 million cases of diarrhea and 10,000 deaths. It is mostly children under the age of 5 in rural areas that are most affected. iDE has created a solution to change this dreadful situation.
Hydrologic is a for-profit company that manufactures, distributes, and sells water filters to customers in rural Cambodia. As a social enterprise, Hydrologic has clear objectives for financial achievement and positive impact on society. Hydrologic creates value for its customers - and for Cambodia as a whole - through improved public health, environmental benefits, stimulation of rural economic activity, and a commitment to ethical business practice. Hydrologic has sold more than 400,000 filters to date, benefiting nearly two million Cambodians. To read the complete story of Hydrologic, click here.