Innovation for Rural Prosperity - An Update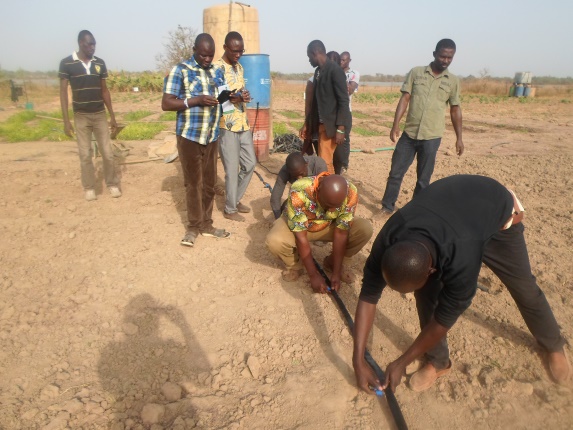 During 2014, iDE Canada's Innovation for Rural Prosperity program made progress towards the goal of improved incomes and food security for 21,000 smallholder farm families in Ethiopia, Ghana and Cambodia.
This five-year project is funded by iDE Canada and Foreign Affairs, Trade and Development Canada.
In Ghana, 11 demonstration farms were established in the Upper West Region of Ghana. These demonstration sites were established to provide a learning platform to demonstrate to farmers best practices in vegetable crop production, type of crops to produce, the variety to choose, and other items related to successful farming. In addition, three drip irrigation demonstration sites were set up.
In Cambodia, 34 new Farm Business Advisors were trained. These Farm Business Advisors, or FBAs as they're called, reached 1,416 new farmers. Nearly half of these new farmers were women.
In Ethiopia, water levels have receded to below six metres , which exceeds the lifting capacity of our Treadle Pump. The Treadle Pump is an important tool for ending poverty. To overcome this challenge, the iDE team in Ethiopia designed new and stronger pumps to reach the water located deeper than six metres. Also in Ethiopia, 4,286 farmers received promotional messages to help them better understand the benefits of household irrigation technologies.
It's a big job improving incomes and food security for 21,000 farmers. It's also remarkable the changes that are taking place.