From Worry to Dreams, Under the Tree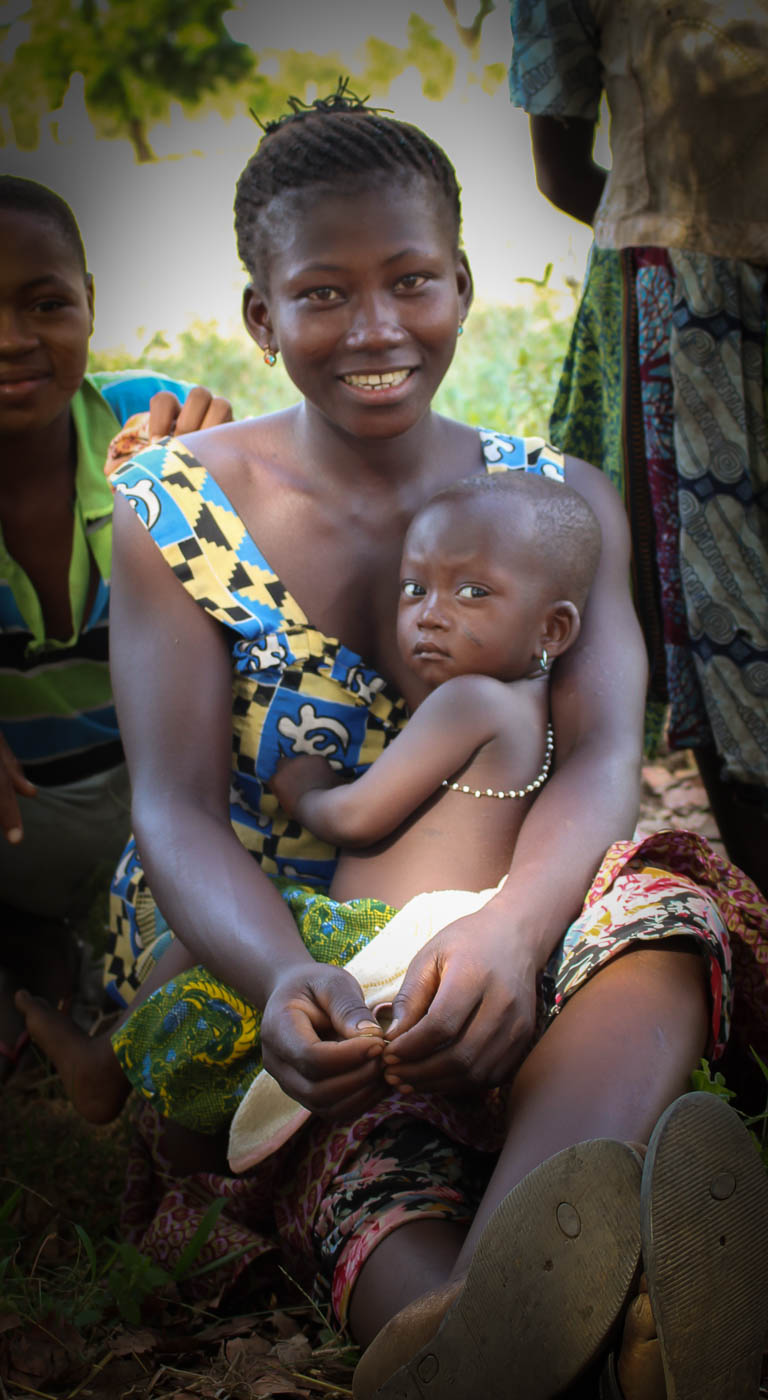 Salamatu Moru is among the farmers gathered under the large tree just outside the shared plot of land. The tree provides shelter, shade and is the place where knowledge is shared and decisions are made. Salamatu and her husband are part of this group that is changing the future for all of them.
Today Salamatu and the other women are picking through each harvested tomato, separating out the best ones to be put on sale at the local market. The rest are eaten by the farmers' families which give them great nutrients and diversifies their diet. Family and work life is all rolled into one as Salamatu's youngest child sits in different women's laps and plays among the crates of ripe tomatoes bursting with colour.
When asked what they were doing during the dry season last year, Salamatu's husband Bameiko said, "We were not doing anything. We were under this tree, just worrying". They worried about their future, about how they were going to pay their children's school fees, medical expenses and worried even just have enough food to eat when there wasn't enough rain to grow good crops.
iDE farm business advisors were able to change worrying into success. Knowledge was shared, a group was formed and together the farmers started growing tomatoes using new agricultural practices that require less water. With the new income they can plan for the future. Now when Salamatu and her husband sit under the tree, they are not worrying. They are dreaming.
Happy Mother's Day to all!