Abera Mirkana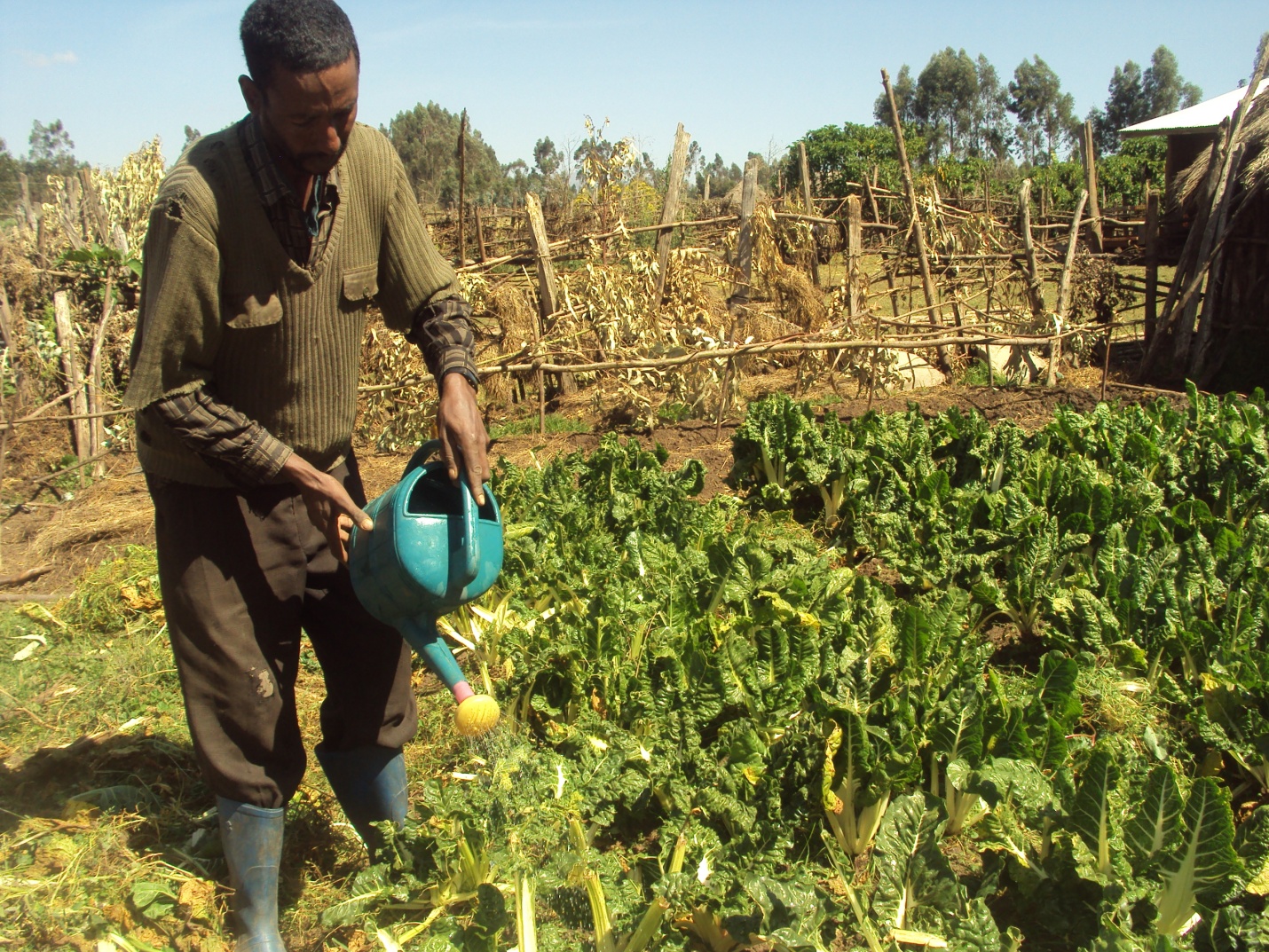 Abera Mirkana, his wife and 6 children own a small farm in Ethiopia. Each day, they would fetch water by donkey from the local river. It was time consuming and laborious, but there was no other way.
Abera was introduced to iDE by staff who knocked on his door. iDE staff take on a door to door approach to talk to farmers, understand their obstacles and link them with local businesses, products and micro financing which could help build their farm business.
iDE introduced the Rope and Washer pump to Abera, and he purchased one from a local manufacturer in 2013. He no longer has to walk long distances to carry water. Having access to water right on his farm meant he could grow more vegetables, and expand his farm. Soon he was earning a higher income from the surplus he sold at the local market.,
Abera's wife is also happy. She told iDE staff that she is now fulfilling the needs of her family and is able to have the freedom to prioritise choices because of their new income. All this because of your generous donations!
Your donations create a support system which helps farm families like the Mirkana's move from subsistence to profit making. Help us reach more!