Over the last three decades, iDE has expanded its footprint to engage with local markets in 11 countries: Bangladesh, Burkina Faso, Cambodia, Ethiopia, Ghana, Honduras, Mozambique, Nepal, Nicaragua, Vietnam and Zambia. Everywhere we work, iDE creates business opportunities unique to the communities we serve. Once we start on a project, we commit to staying for as long as it takes to establish businesses that will prosper.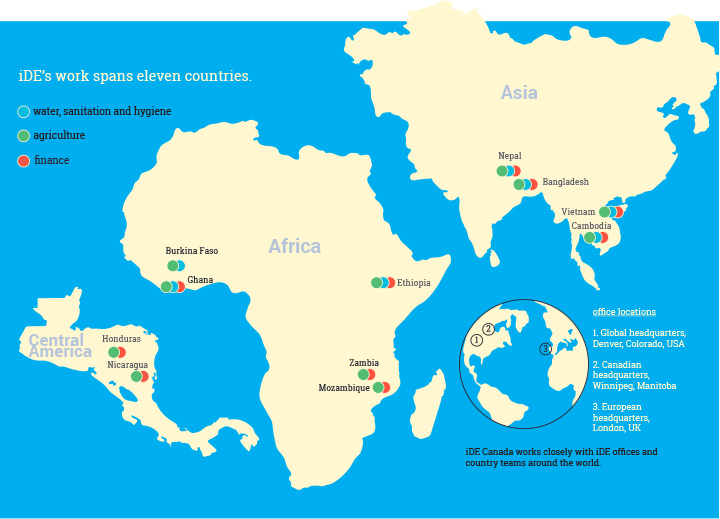 Ghana | Rural sanitation and hygiene project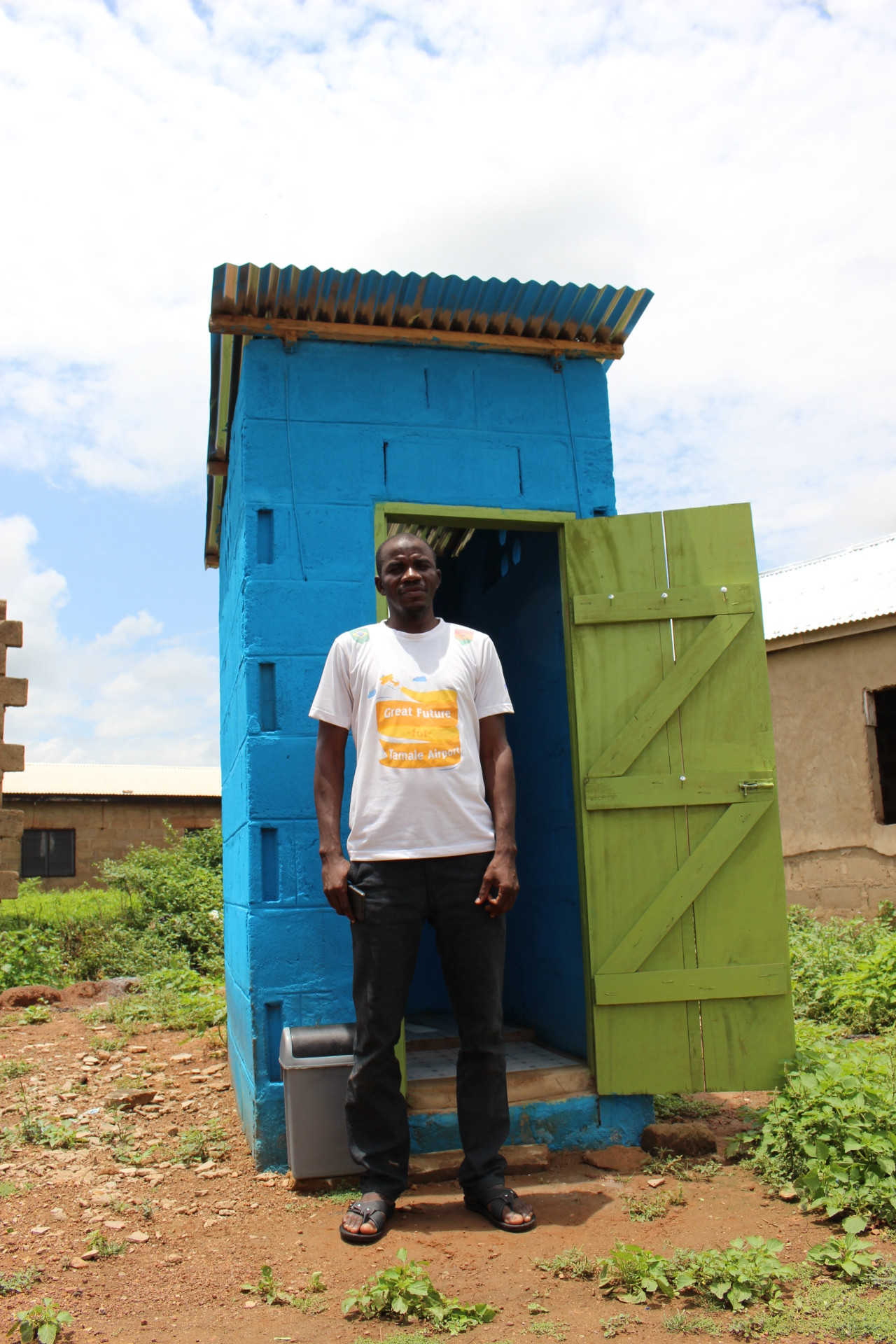 Improving health, safety and dignity
The challenge
More than 85% of rural Ghanaians do not have access to a private toilet, which leads to serious illness, safety risks (especially for women and girls) and indignity. In the three northern regions selected for this intervention, diarrhea is endemic. As a result, about 40% of children in northern Ghana are malnourished compared to 23% of children nationally. For adults, illness often means time away from the workforce, lost income and medical expenses.
The solution
iDE is creating a market for affordable toilets in the region. Working with local manufacturers, banks and salespeople, we deliver and install durable and affordable toilets and stimulate demand for the product by conducting door-to-door sales. Our goal is to sell 60,000 toilets, benefiting 300,000 rural Ghanaians.
Our approach creates income for businesses along the supply chain and helps customers save money by reducing illnesses related to diarrheal disease—healthy adults can participate fully in the workforce and have fewer medical expenses. For customers, buying a toilet can prevent a serious health problem and represents an investment in their future.
snapshot
start date | September 2015
product launch | October 2016
end date | November 2019
scale (total number of individuals benefitting from a new toilet)
goal | 300,000
scale to date | 2,500
scale in 2016 | 2,500
The Government of Canada provides funding for this project. Additional funding is provided by the Manitoba Council for International Cooperation and individual donors.
Watch our three-minute video here!
IDE GHANA - Solving Sanitation in Northern Ghana from iDE Canada on Vimeo.