Over the last three decades, iDE has expanded its footprint to engage with local markets in 11 countries: Bangladesh, Burkina Faso, Cambodia, Ethiopia, Ghana, Honduras, Mozambique, Nepal, Nicaragua, Vietnam and Zambia. Everywhere we work, iDE creates business opportunities unique to the communities we serve. Once we start on a project, we commit to staying for as long as it takes to establish businesses that will prosper.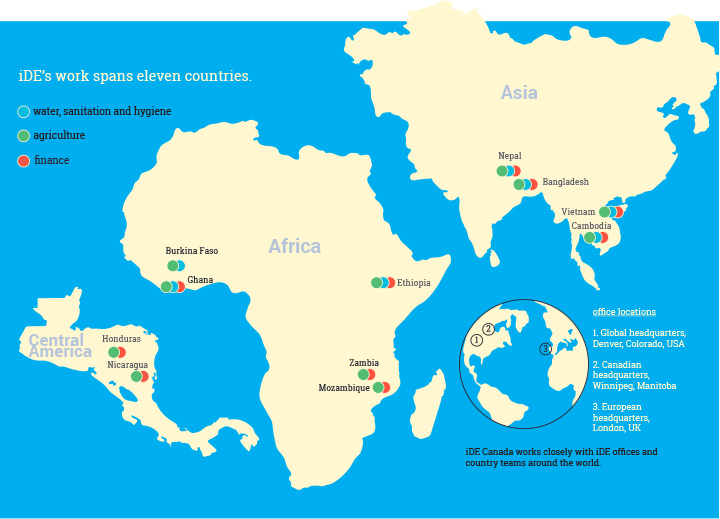 Ethiopia, Ghana and Cambodia | Innovation for rural prosperity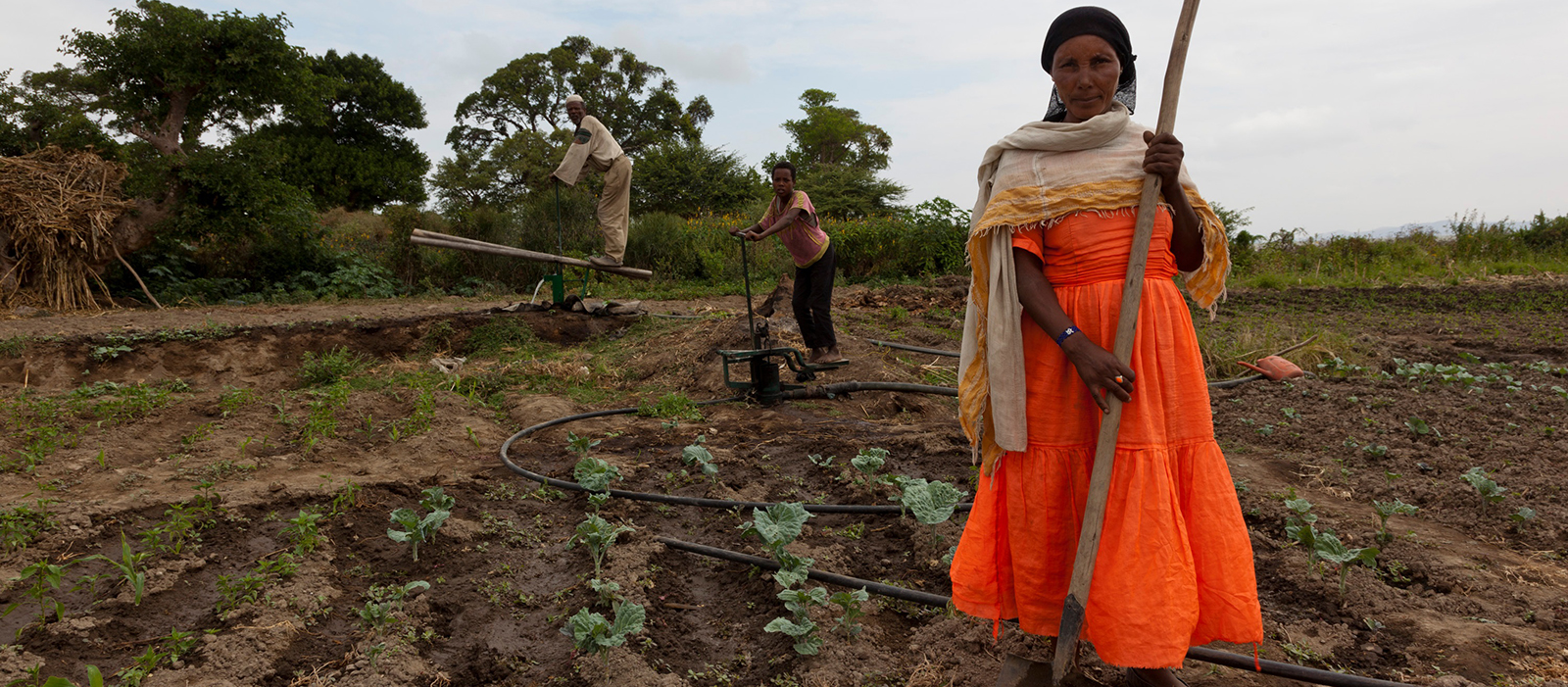 Transforming small farms into small businesses
The challenge
Improving the productivity of small farms is key to feeding a growing, hungry planet as these farms generate 80% of the food consumed by rural communities around the world. By improving crop productivity through technology, training and access to financing, we can increase farmers' incomes and improve food security for families and communities.
The solution
With a focus on dry-season irrigated vegetable farming, our Innovation for Rural Prosperity project aims to improve income and food security for 21,000 small-scale farmers in Ghana, Ethiopia and Cambodia. The average income increase is targeted at $250 per family per year, a significant increase that farmers will continue to generate long after the project is complete.
iDE is focused on marketing farmers' harvests. As individual sellers, farmers do not produce enough product to attract traders who buy in bulk. As a solution to this, iDE created collection centres, locations where farmers bring their produce together to attract buyers and negotiate better prices.
snapshot
start date | August 2012
end date | August 2017
scale (total number of individuals benefitting from increased household income)
goal | 105,000
scale to date | 90,000
scale in 2016 | 22,000
impact (average annual household income increase)
goal | $250
Farming cooperatives for women provide income and opportunities
Traditionally, women in Ethiopia have had limited access to financial resources and land. There are also social restrictions that prevent them from working far from their homes. In 2016, through Innovation for Rural Prosperity farming cooperatives for women, 700 female farmers have been trained in new farming techniques and have the opportunity to purchase land. Women's participation helps supplement household incomes and ensures healthier diets for their families as new varieties of produce are consumed at home and sold for profit.
new female farmers trained in 2016 | 700
female farmers trained to date | 8,276
The Government of Canada provides funding for this project. Additional funding is provided by the Manitoba Council for International Cooperation and individual donors.