Because of your donations, we are helping the rural poor lift themselves out of poverty through technology and training. No handouts.
Cambodia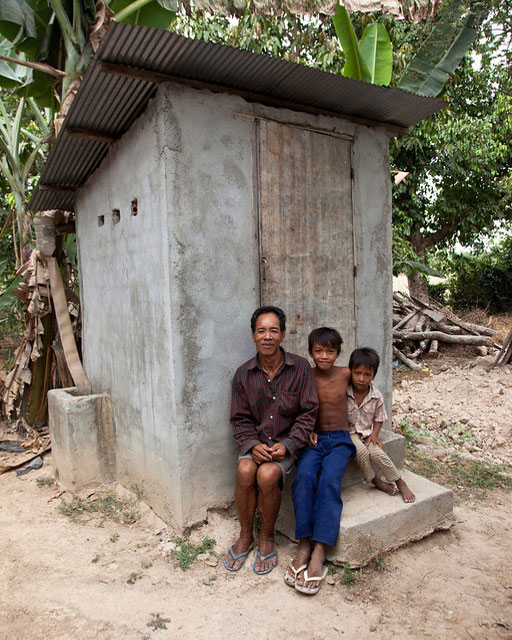 Cambodian farmers told us they had trouble accessing quality agricultural inputs, sound technical advice, and reliable markets for their produce. This is where we make an impact. Through our Farm Business Advisors, we connect farmers to affordable technologies, training and support so they can grow more and earn more.
iDE Canada, with funding from the Department of Foreign Affairs, Trade and Development (DFATD) is currently implementing a project in Cambodia which will increase the annual income of 8,000 farmers by $250. In many cases, that means incomes will double. We are very grateful to the Canadian Government!
iDE also facilitated the sale of over 168,000 safe and sanitary latrines. We worked with local businesses to build affordable latrines, reducing the cost by 1/3. This project was so successful, that a ripple effect occurred. For each of the 100,000 latrines sold by a business trained by iDE, another latrine was sold by a business not connected to iDE.